research + discovery  |  definition  | ideation + strategy  | prototyping  |  testing  |  iteration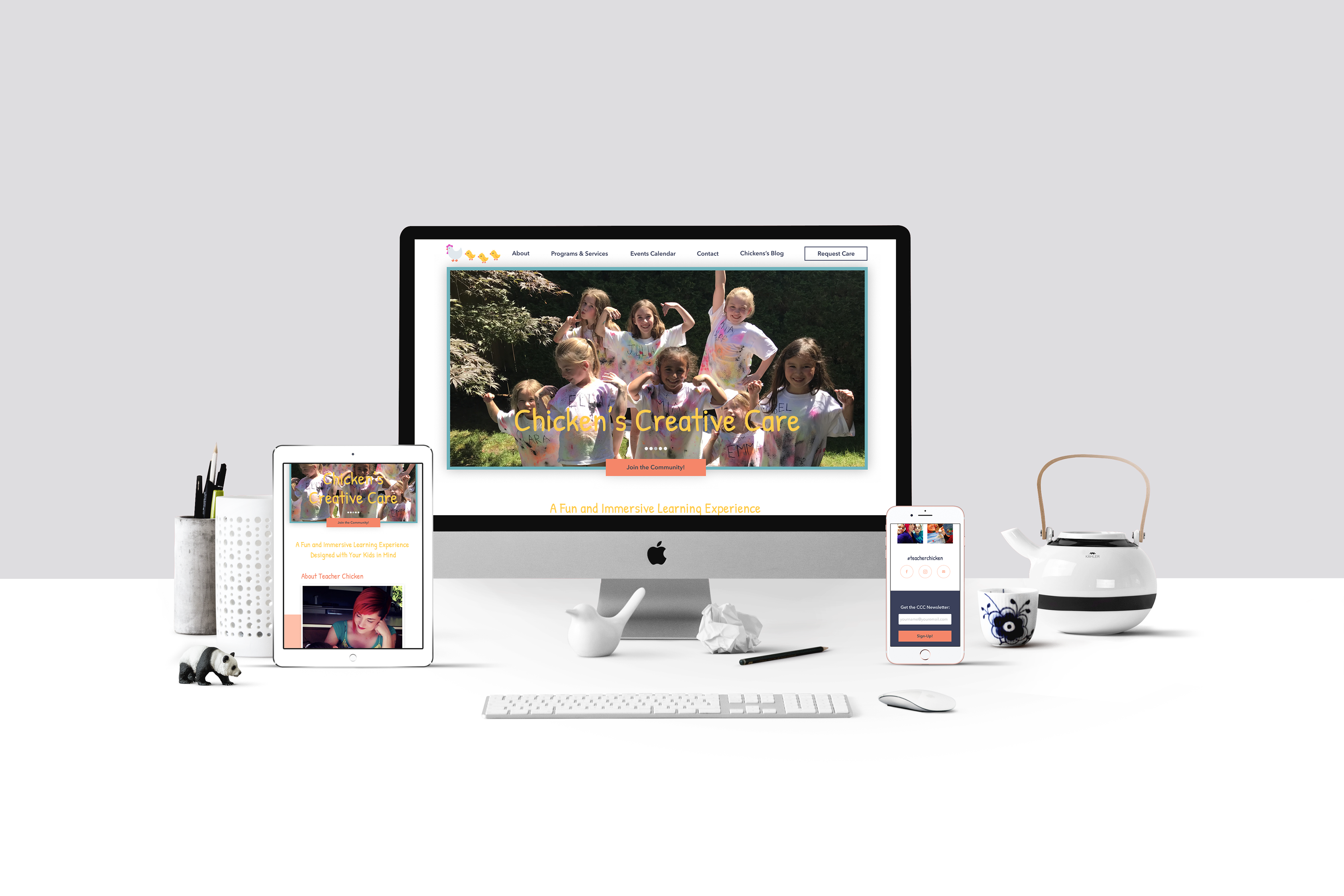 CLIENT: 

Christin Warren, Chicken's Creative Care
ROLE:

 UX+UI Designer (Research, Interaction Design, Visual Design)
Help an expanding local childcare provider solidify their brand strategy and create a responsive web presence to match the company's continued growth. 
Chicken's Creative Care, run by Christin Warren (aka "Teacher Chicken")  is a unique, personalized and hands-on adventure-based learning aftercare club located in Seattle, WA. Available programs include regular afterschool gap care, as well as year-round holiday, summer and specialty immersive adventure camps for boys and girls aged 4 to 14. 
CCC believes in empowering kids to learn and develop their self-expression through customized and immersive, multi-aged, group-based learning. Camp activities are designed for and around each individual group of participating children, who are encouraged to explore and create together.


PROJECT GOALS & OBJECTIVES:
• 
Design the responsive website of the local after-school, holiday, summer and specialty care provider Chicken's Creative Care. Consider carefully what role the website plays in the enrolling/scheduling process. 
• 
Develop or extend coherent branding that aligns with CCC's current and/or desired clientele and customer experience. 
• 
[BONUS] Add more unique or advanced features, such as booking services or buying online, provided that research supports this for CCC's services.
• 
Creativity, empowerment, fun
• 
Group-based adventure learning
• 
Hands-on, immersive creativity camp
• 
Family forward, personalized aftercare

PROJECT DURATION: 4 weeks at 20 hours/week (80 hours total)

Research + Discovery
tools used: secondary research, competitive analysis, contextual inquiry, provisional personas

research goals
1. Determine and define the positioning of Chicken's Creative Care within the local afterschool care/nannying, and holiday, specialty and summer camp market
2. Understand and define how the local market currently engages with caretakers, parents, guardians and schools
3. Identify and empathize with the primary pain points, frustrations, motivations, needs and goals of Chicken's Creative Care clients and their children
4. Discover the strengths and weaknesses of Chicken's Creative Care's existing brand presence and and identify opportunities to improve both the client's user experience, as well the company's digital platform
research methodologies

• 
Secondary Research to provide greater insight in the local afterschool program and holiday, specialty and summer camp industry
• 
Competitive Analysis to identify the strengths and weaknesses of competing local centers. programs and services; include search of recent media coverage, customer reviews and feedback on social media, as well as comparative branding and design patterns
• 
Contextual Inquiry with between 5-10 people (both clients and employees at CCC or competing businesses
• 
Stakeholder Interview with Christin Warren, CCC founder and lead to determine the company's business goals and brand standards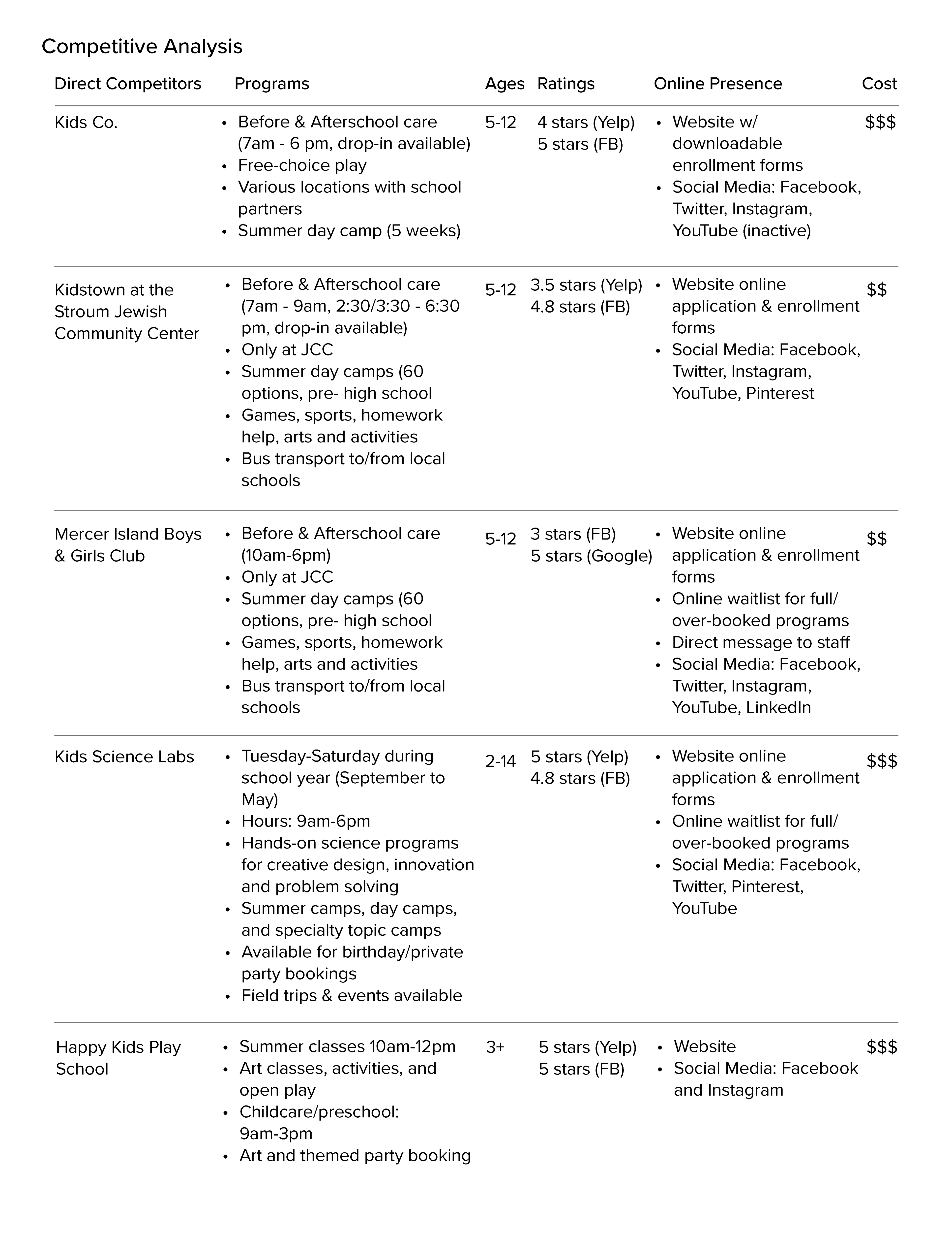 provisional personas
Guided by my secondary research, I created a set of three provisional personas based around behavioral patterns identified via the secondary research and stakeholder interview. This allowed me to begin thinking about the consumers who make up CCC's target market, bringing greater focus to my contextual inquiry questions and allowed me to have a starting point for testing my hypotheses and assumptions regarding the goals, needs and frustrations of users.​​​​​​​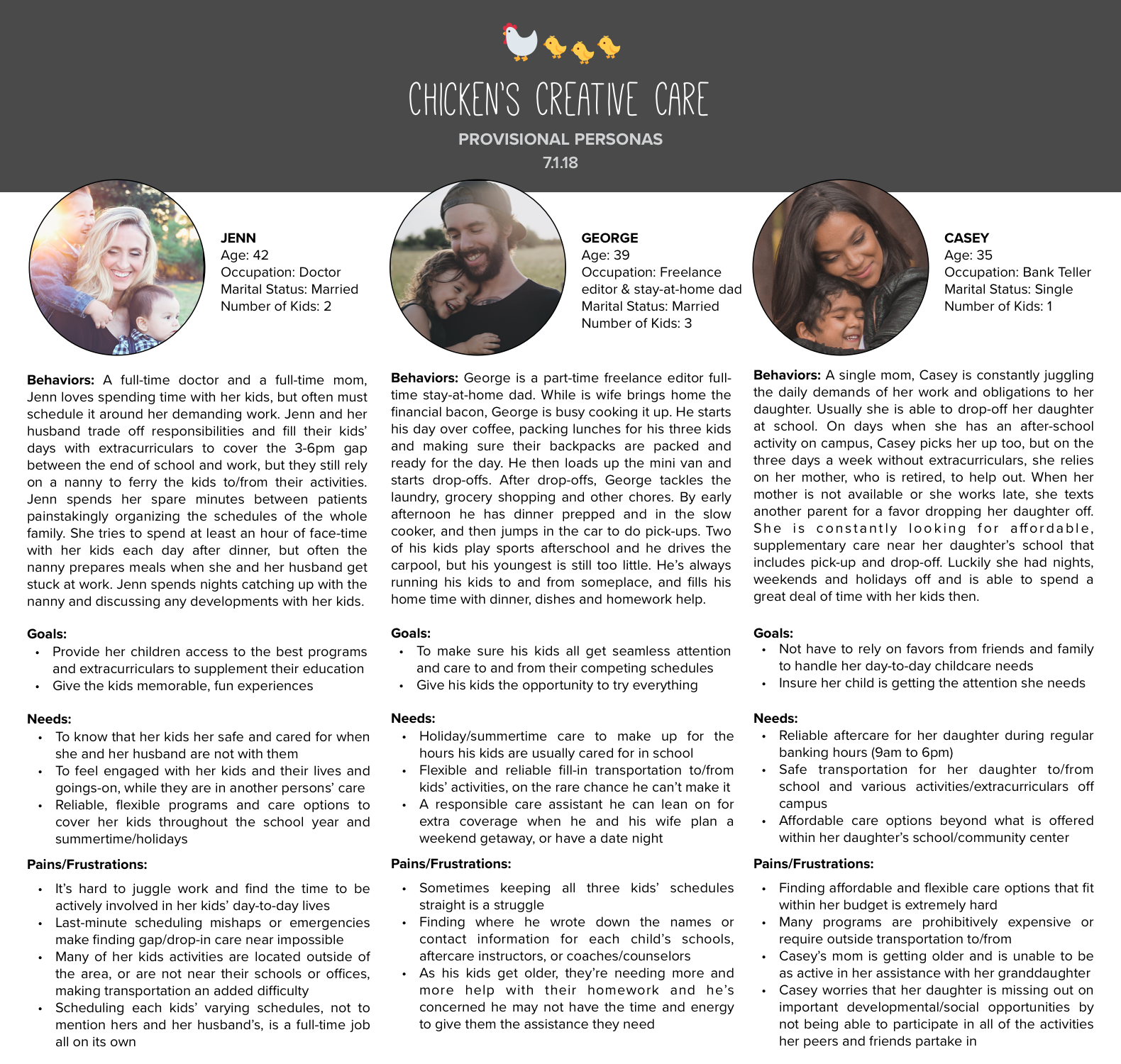 contextual inquiry
Based on my secondary research, stakeholder interview, and with my provisional personas in mind, I set about structuring and interview guide and script for the contextual inquiry interviews. 
Assumptions I hoped to Validate or Disprove: 
• 
There is a shortage of available afterschool and "gap care" options nationwide
• 
Low income families have less access to afterschool and holiday, speciality and summer camp care, putting a further burden on working parents
• 
Parents are in need of reliable, local and flexible afterschool programs, as well as holiday, specialty, and summer camp options
• 
Even when additional childcare options are available, they are often prohibitively costly for many parents
• 
There is a growing need for last-minute, drop-in care, especially for single parents and households with two parents who work
• 
Trust is a primary concern for clients in need of afterschool and specialty childcare
• 
CCC clients will prefer quick and and flexible communication options accessible via various mobile platforms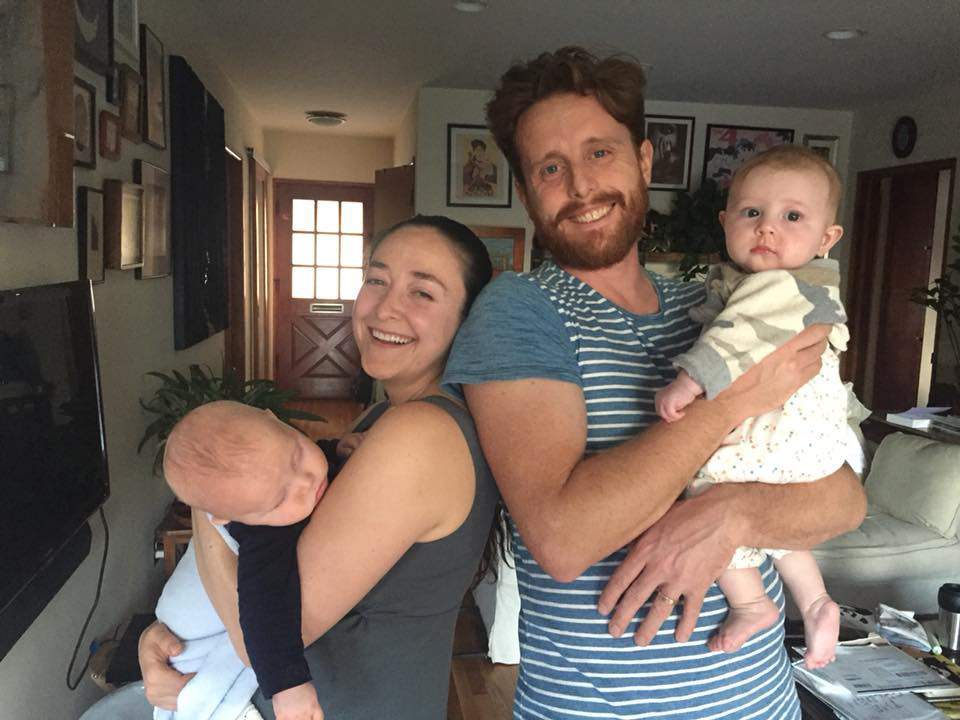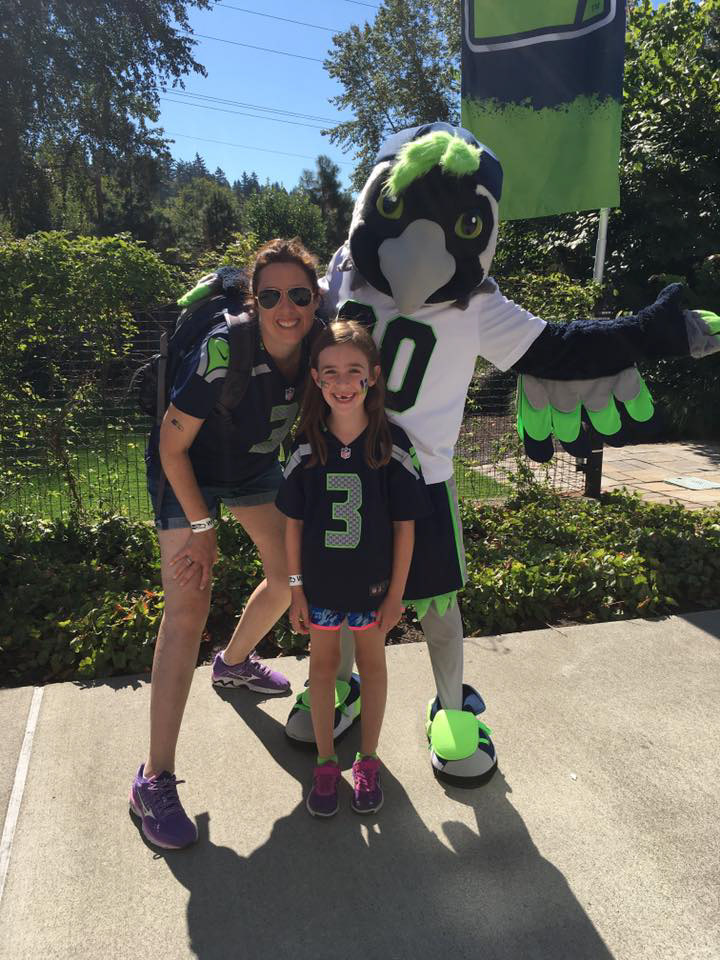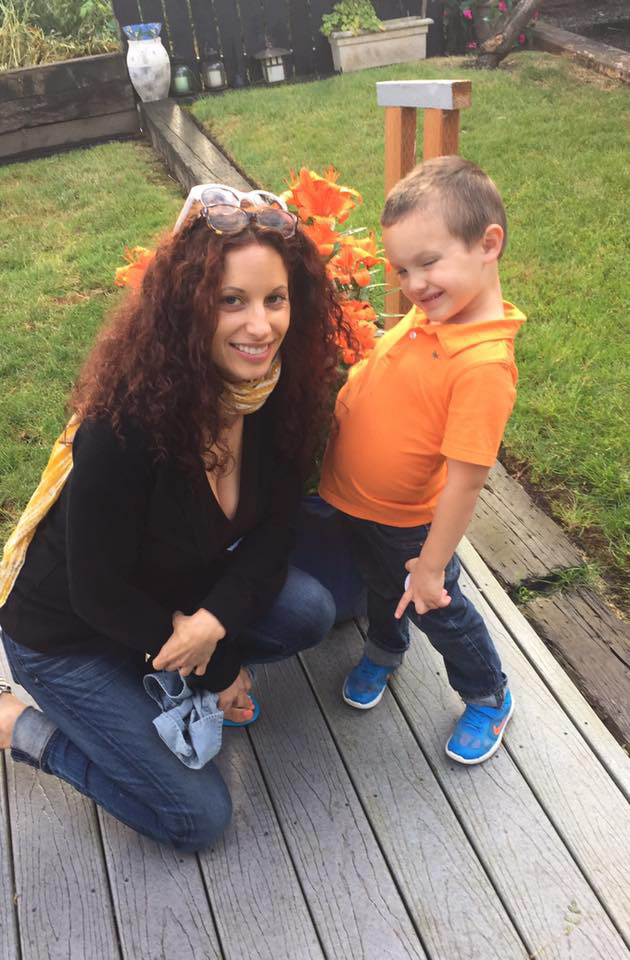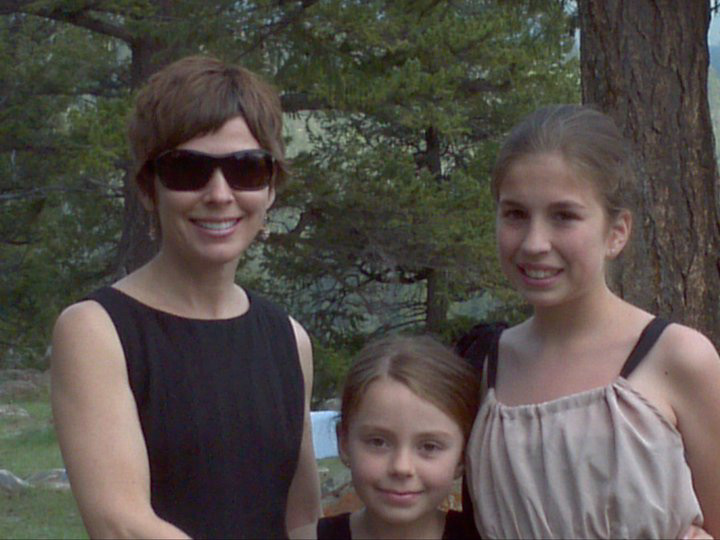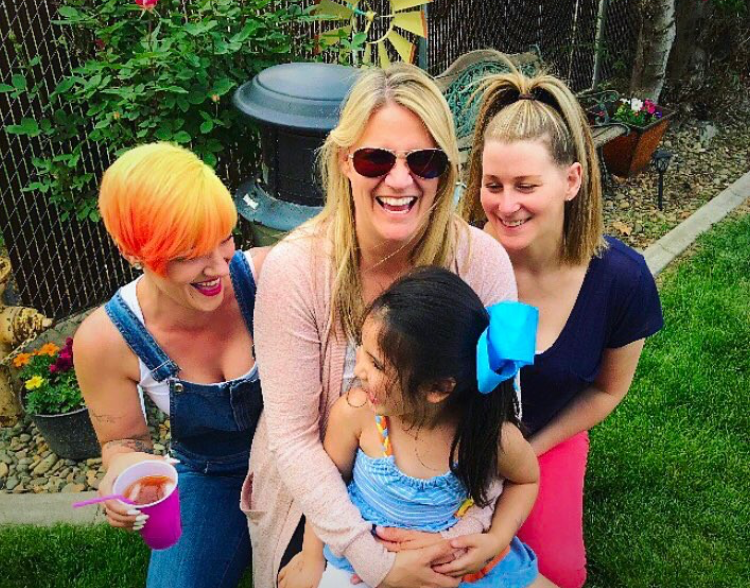 • 
6 females, 0 males (dads were not as readily available for scheduling, unfortunately)
• 
5 local (within greater Seattle Metro area); one suburban (outside Seattle Metro area)
• 
Four are existing and longtime CCC clients
• 
2 are not CCC clients, but use competing services
• 
All have used and actively need reliable aftercare/gap care
• 
5 have children currently enrolled in aftercare/gap care
• 
1 does not have their child currently enrolled in aftercare/gap care
Research Synthesis
tools used: empathy map, user persona
empathy map
Based on the contextual inquiry, and user and stakeholder interviews, I next created an empathy map in order to synthesize the information gathered, looking for patterns and observational themes in order to uncover insights and begin to identify implicit user needs.
user persona—meet amelia, "the working mom"
Based on the insights and needs identified through the empathy map synthesis, I compiled behavioral attributes most common to the interview participants​​​​​​​, creating the following primary persona for Amelia Anderson, aka "the working mom."
Using this user persona, I am able to develop empathy for the character's goals, needs, motivations, and pain points, which are then used to inform the creation of design solutions that solve their specific problems​​​​​​​.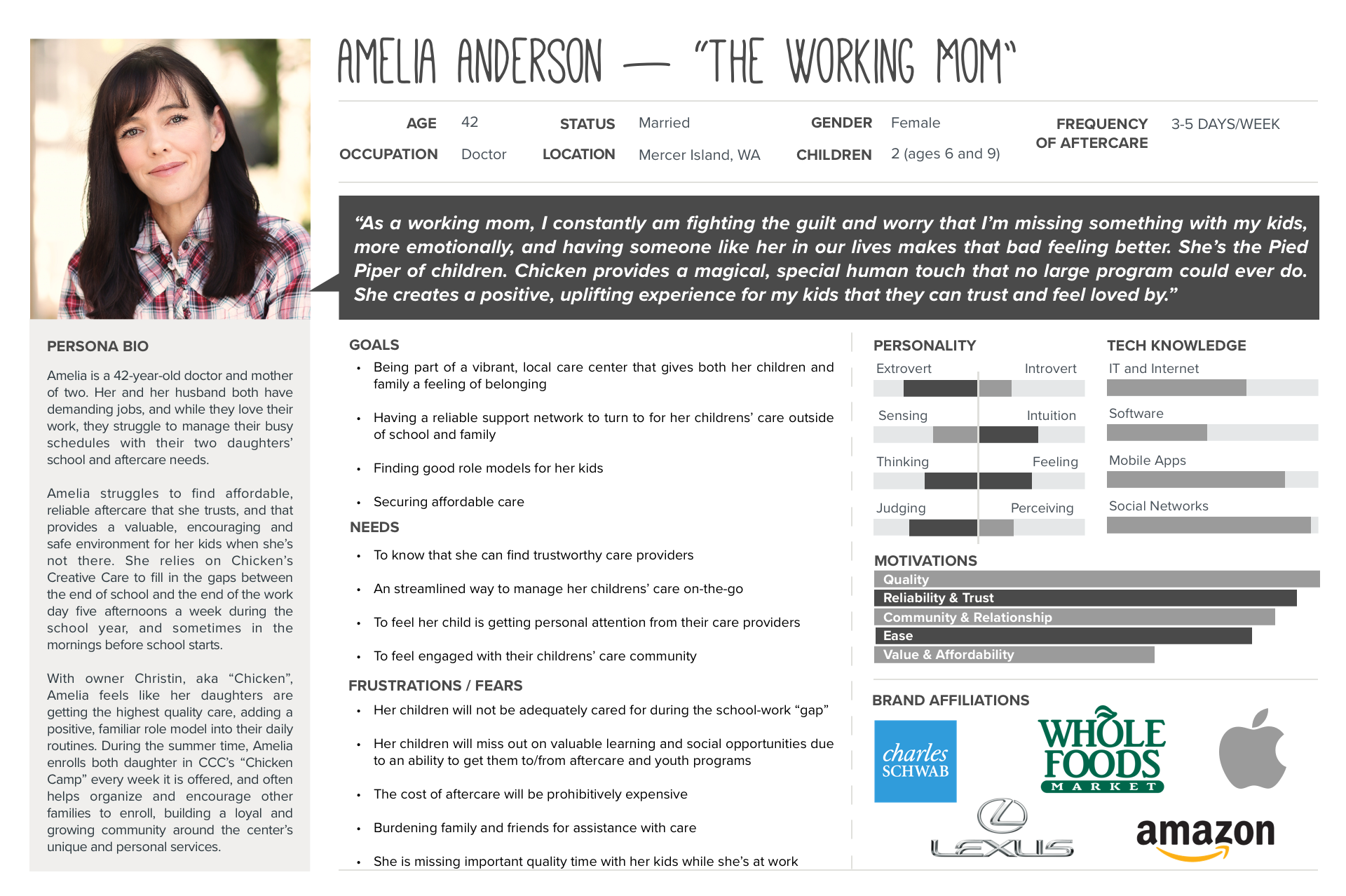 Definition & Ideation
tools used: POV statements & HMW questions, brainstorming
POV statements
Taking the insights and needs from my empathy map, I created POV statements to identify the why/because, using that, reframed the POV into a specific HMW statement posing the direct question that will be used to brainstorm potential solutions.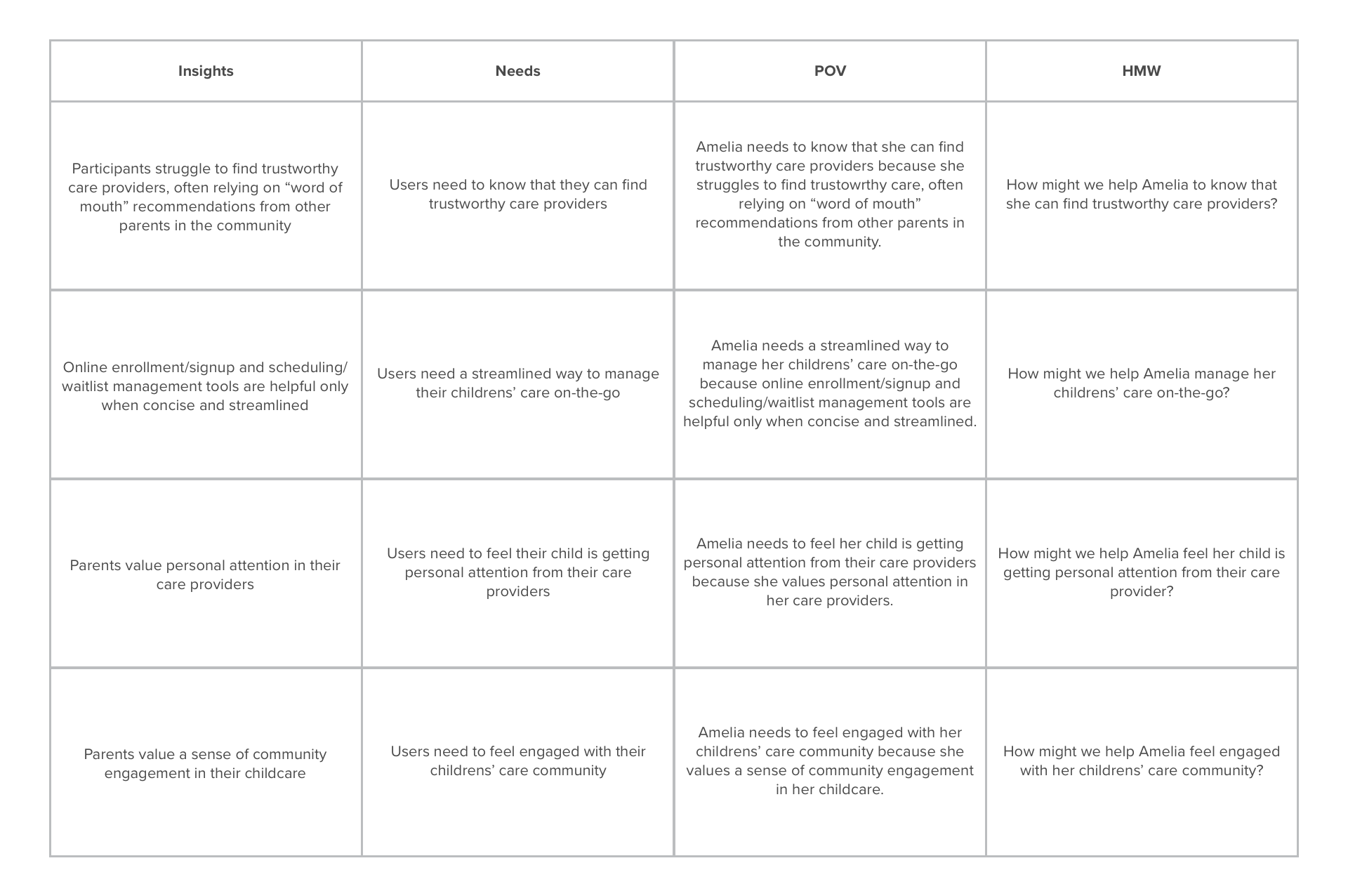 brainstorming
Using the HMW questions, I did two rounds of rapid idea generation, mind mapping potential solutions both by hand and using RealtimeBoard, I then color coordinated like categories/solutions that applied to multiple HMWs, resulting in several solutions for each HMW.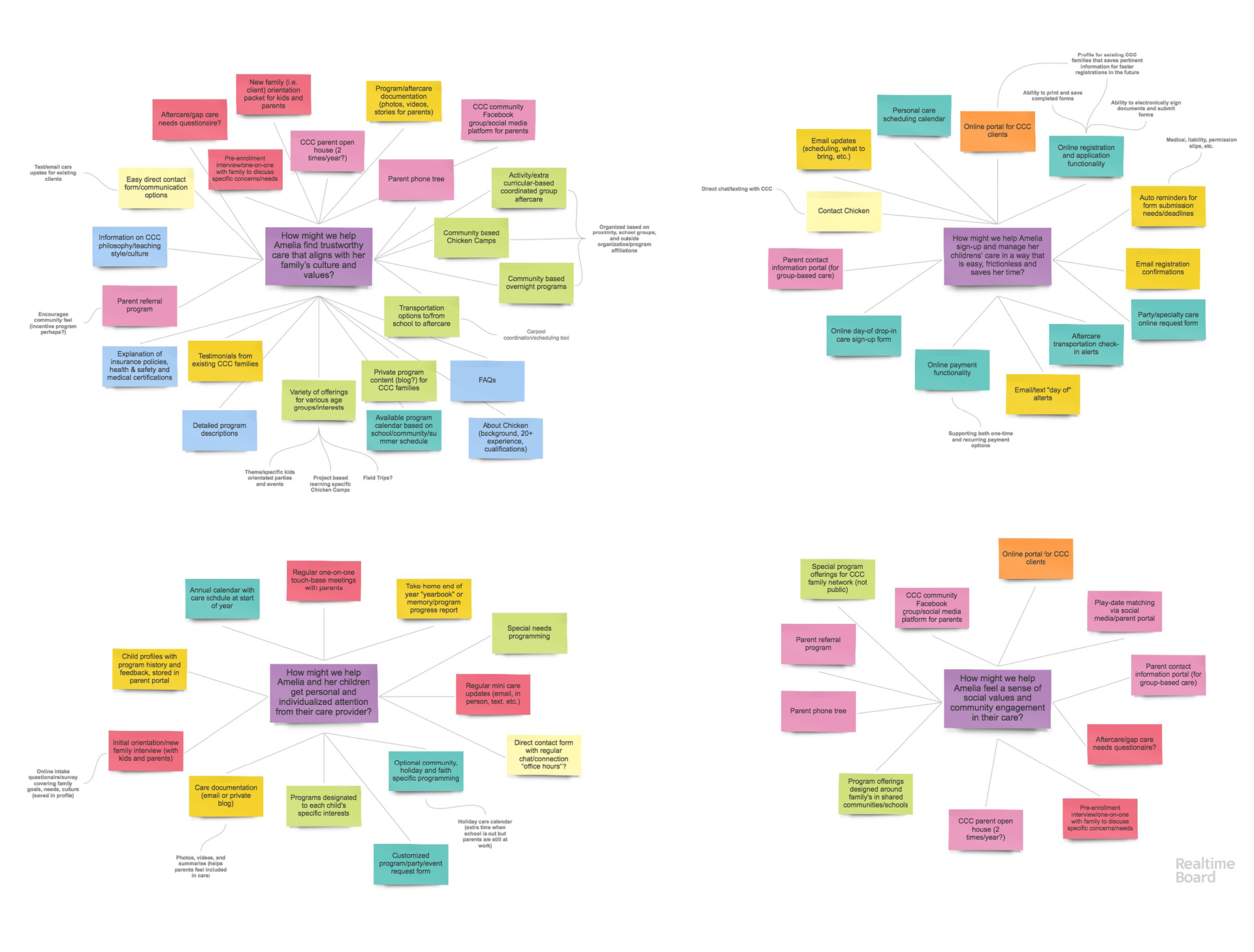 Project Strategy & Information Architecture
tools used: project goals mapping, product roadmap, sitemap
project goals mapping
Based on my product brainstorm, I created a Venn diagram showing the business (Chicken's Creative Care) goals alongside the user goals, highlighting where they overlap with one another as well as the project's technical considerations in order to visually organize the primary objectives driving design decisions. 


This information was compiled from the business goals defined during the contextual inquiry, the user goals identified in persona creation, and technical considerations from the research phase.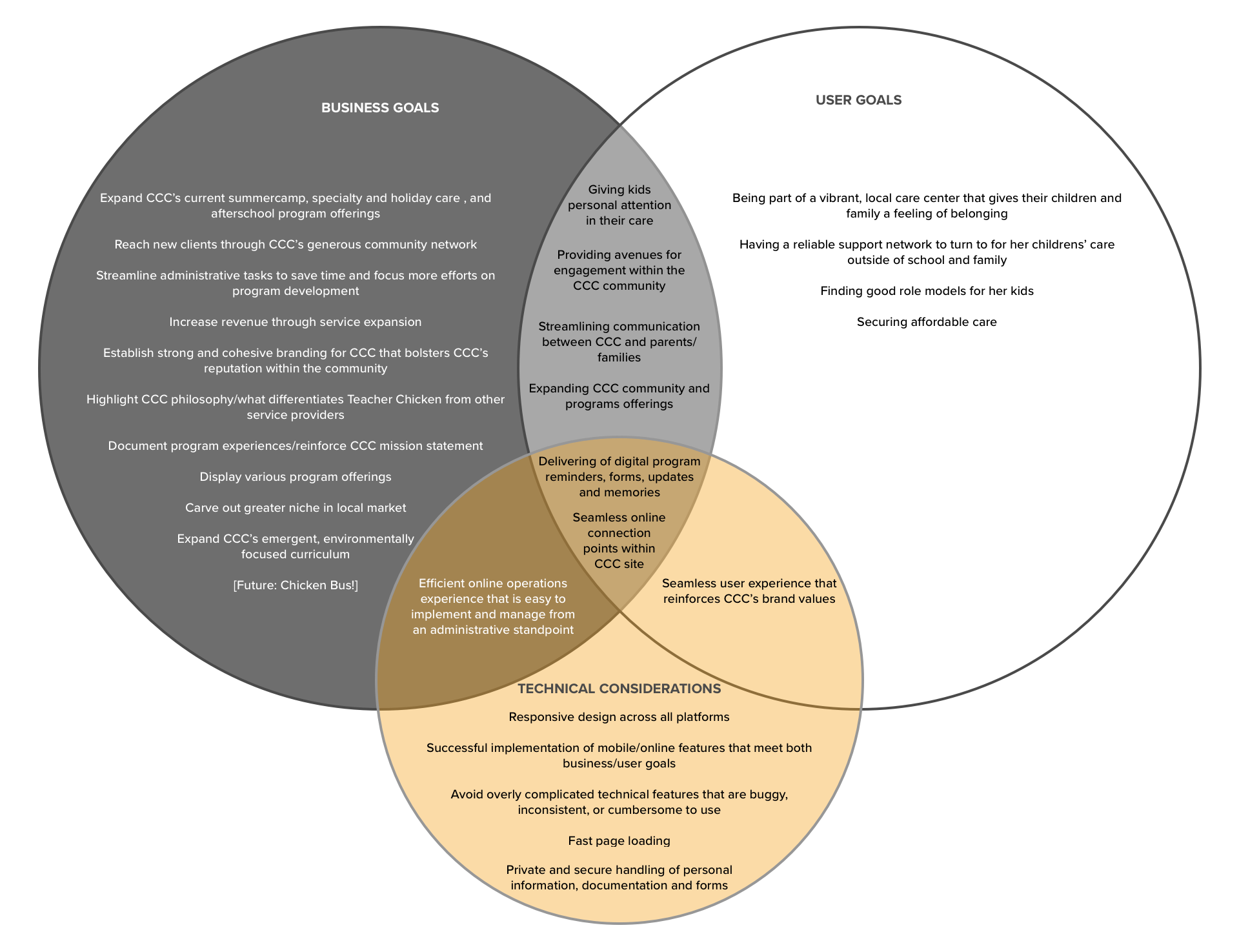 product roadmap
I then created a product roadmap listing key features and elements of the CCC responsive site in order to help determine the necessary features and prioritize the most essential design elements to include in the project's first iteration, based on resources and time. 
1. Based on the mutual business and user goals, I prioritized features according to the Time/Cost Curve

2. I then further prioritized items in each priority level column from the top down

3. I then marked features for the initial project deliverables (to do first) in black, and features for potential future iterations in light grey (eliminating redundancies)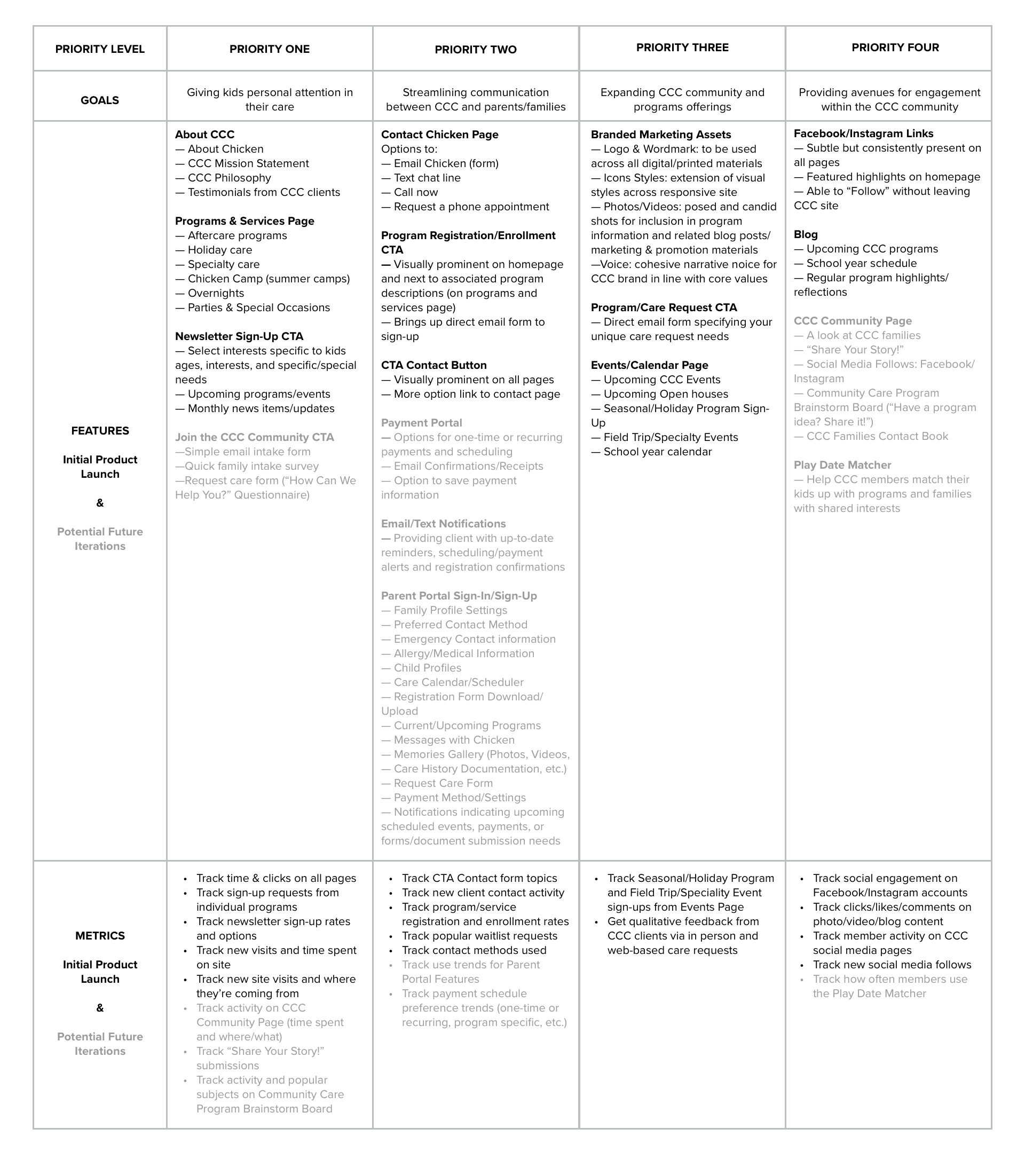 sitemap
From there, I created a sitemap outlining the planned site content's information architecture in order to begin to organize the proposed structure and content of the new site and share with stakeholders, as well as serve as a reference in creating the user and task flows. 
I began by referring to my Project Roadmap, which listed many page/feature requirements and began to organize them thematically, then I prioritized structurally.
Interaction Design
tools used: user flow & task flow diagrams, wireframe sketches, mid-fidelity wireframing, prototyping in Figma
user flow diagram
Description...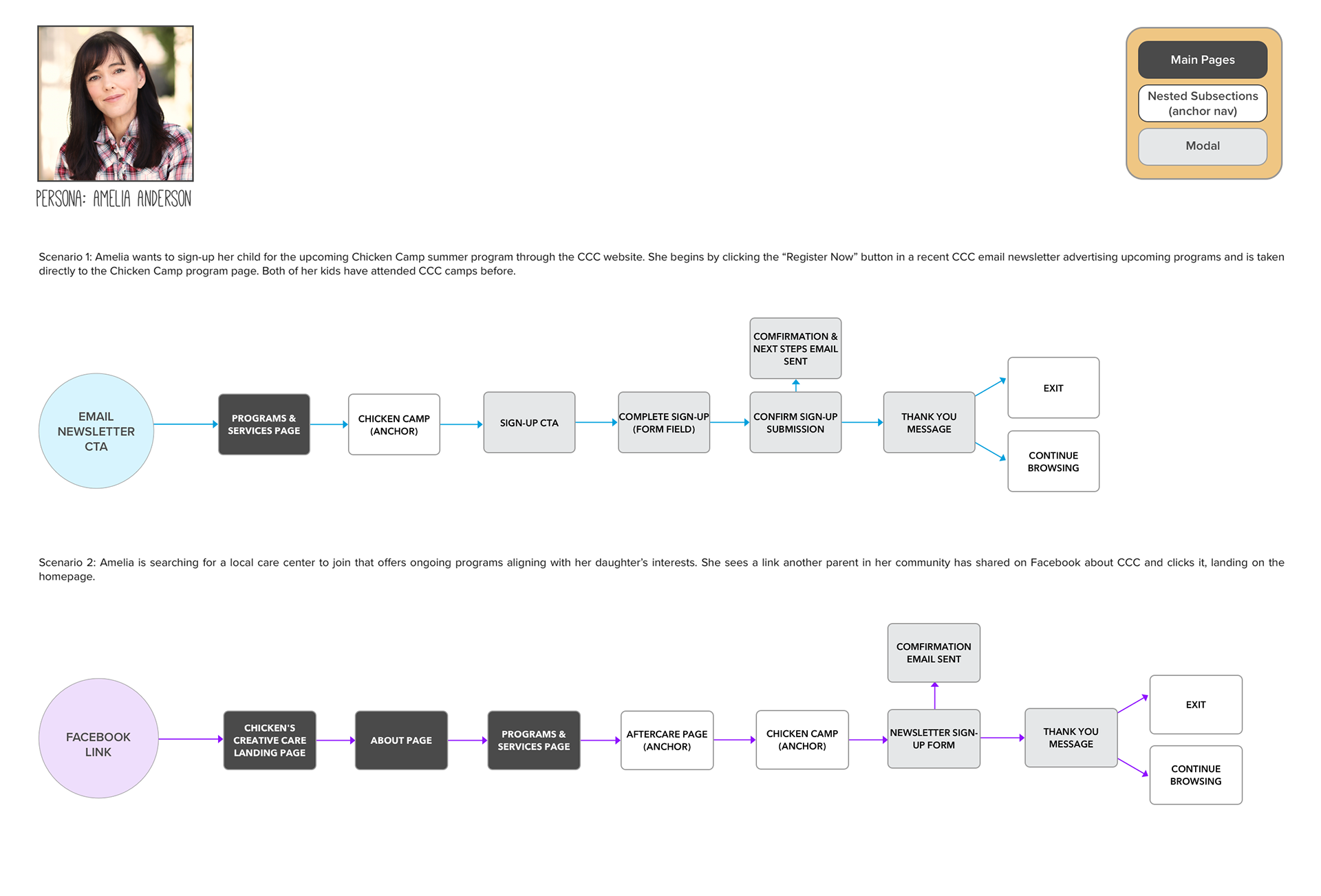 task flow diagram
Description...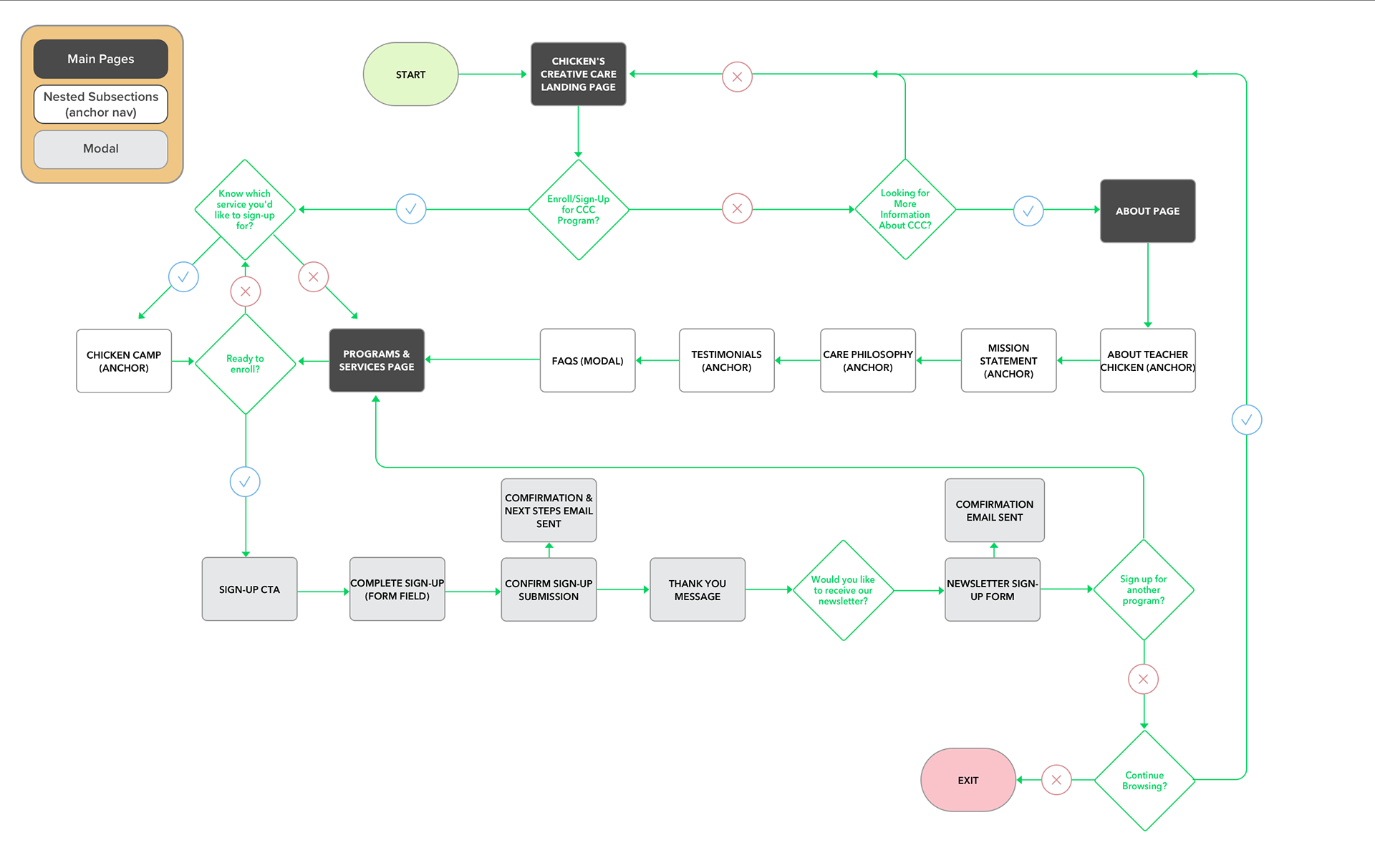 wireframe sketches
Description...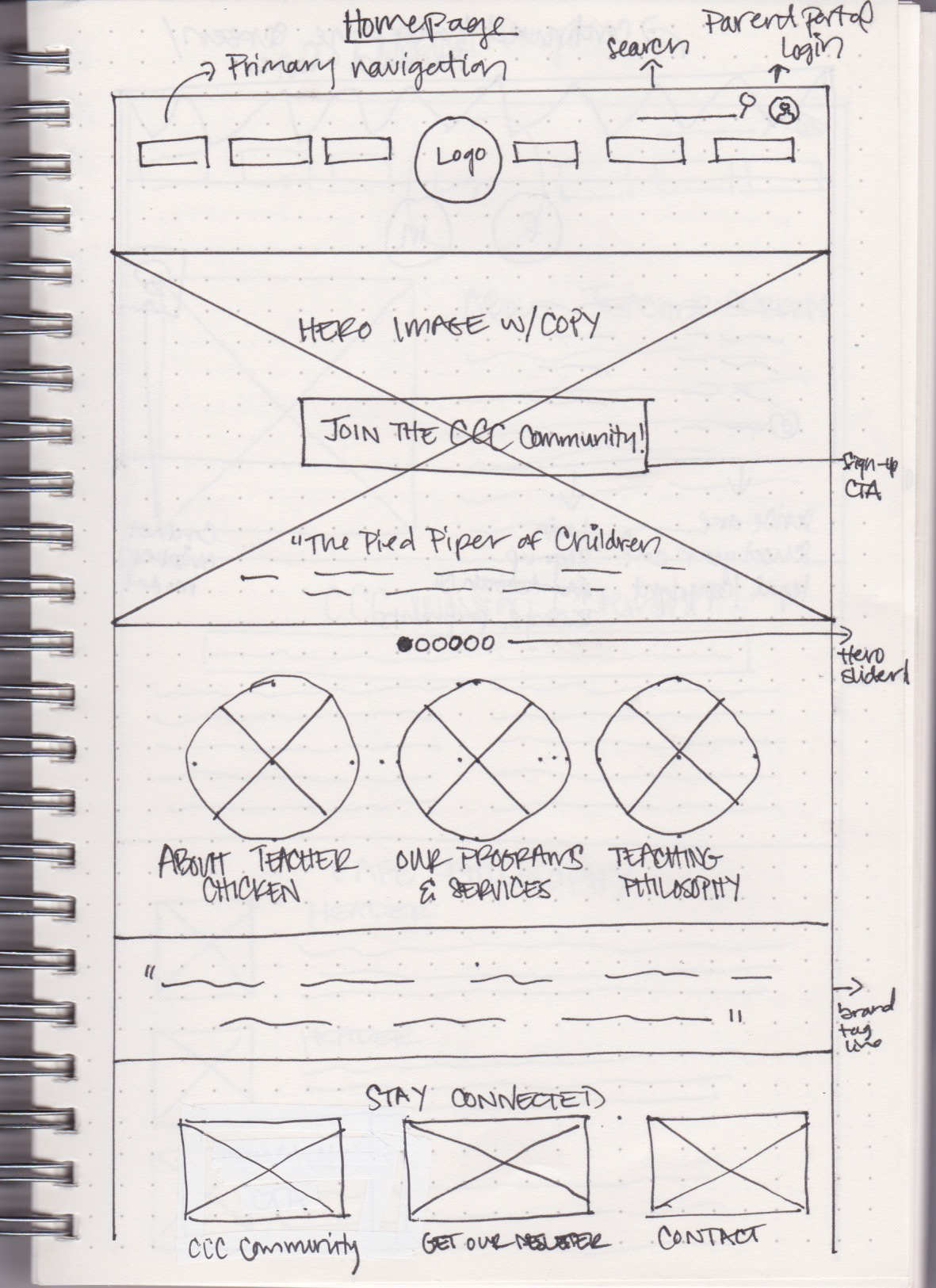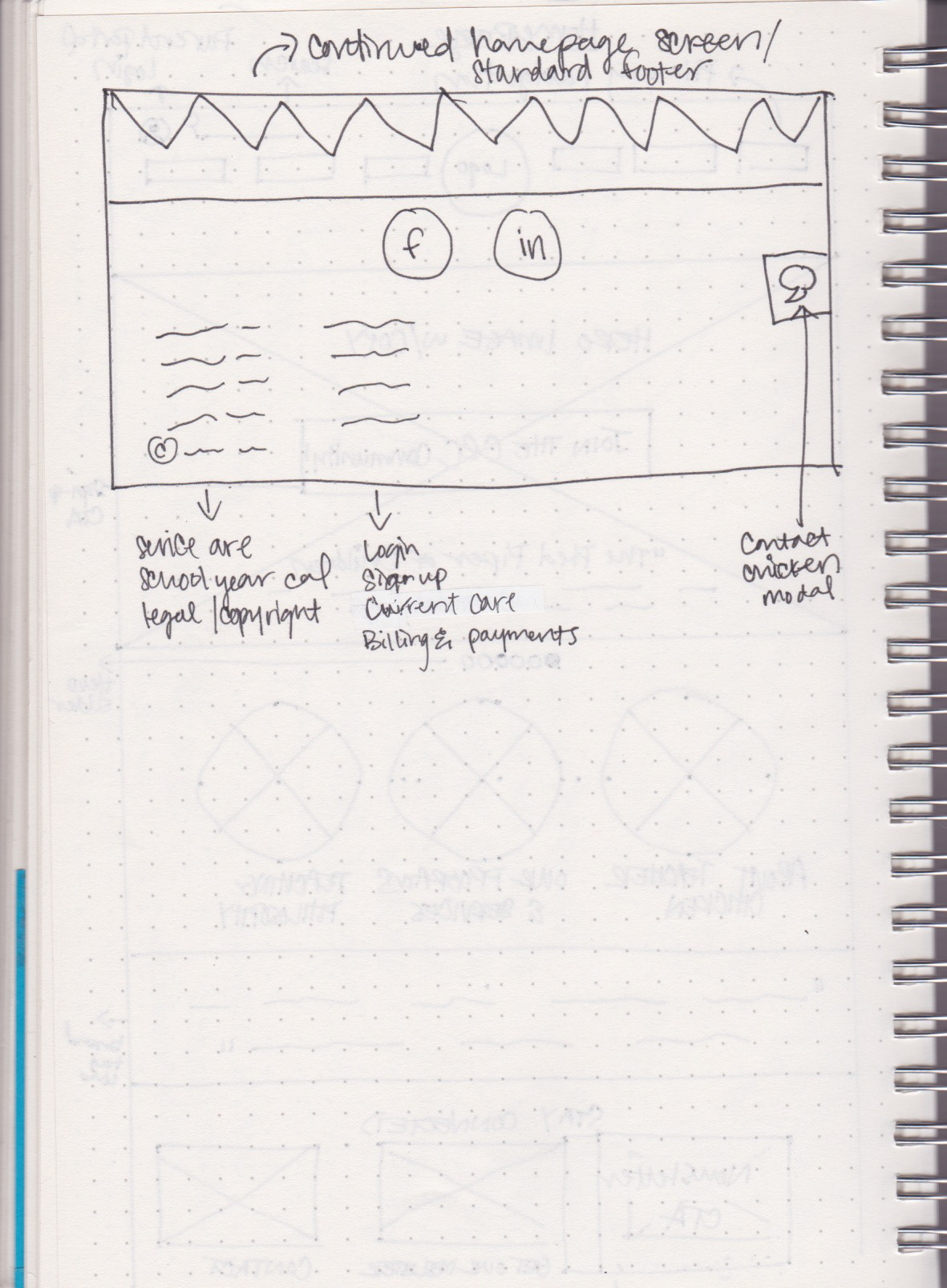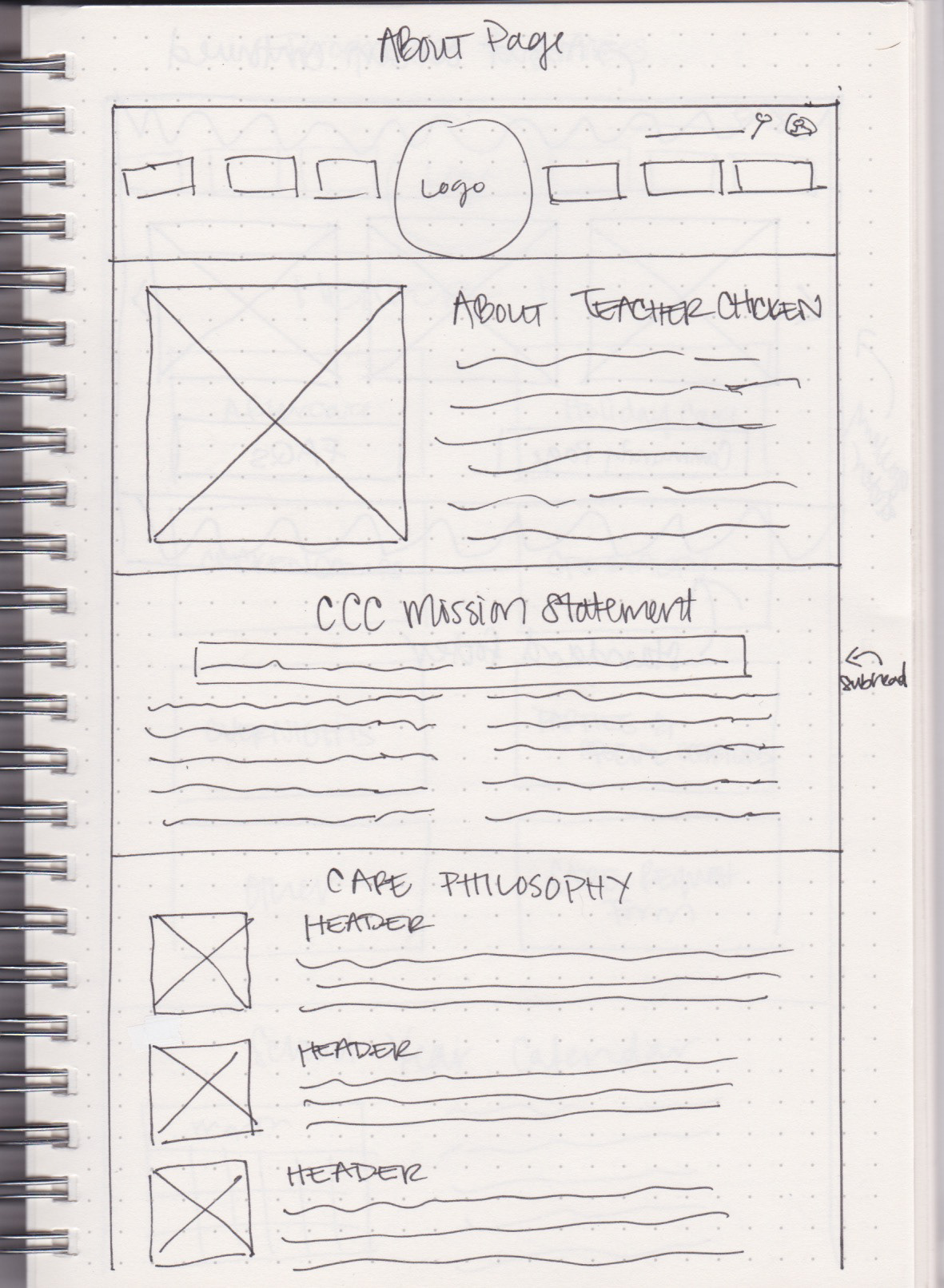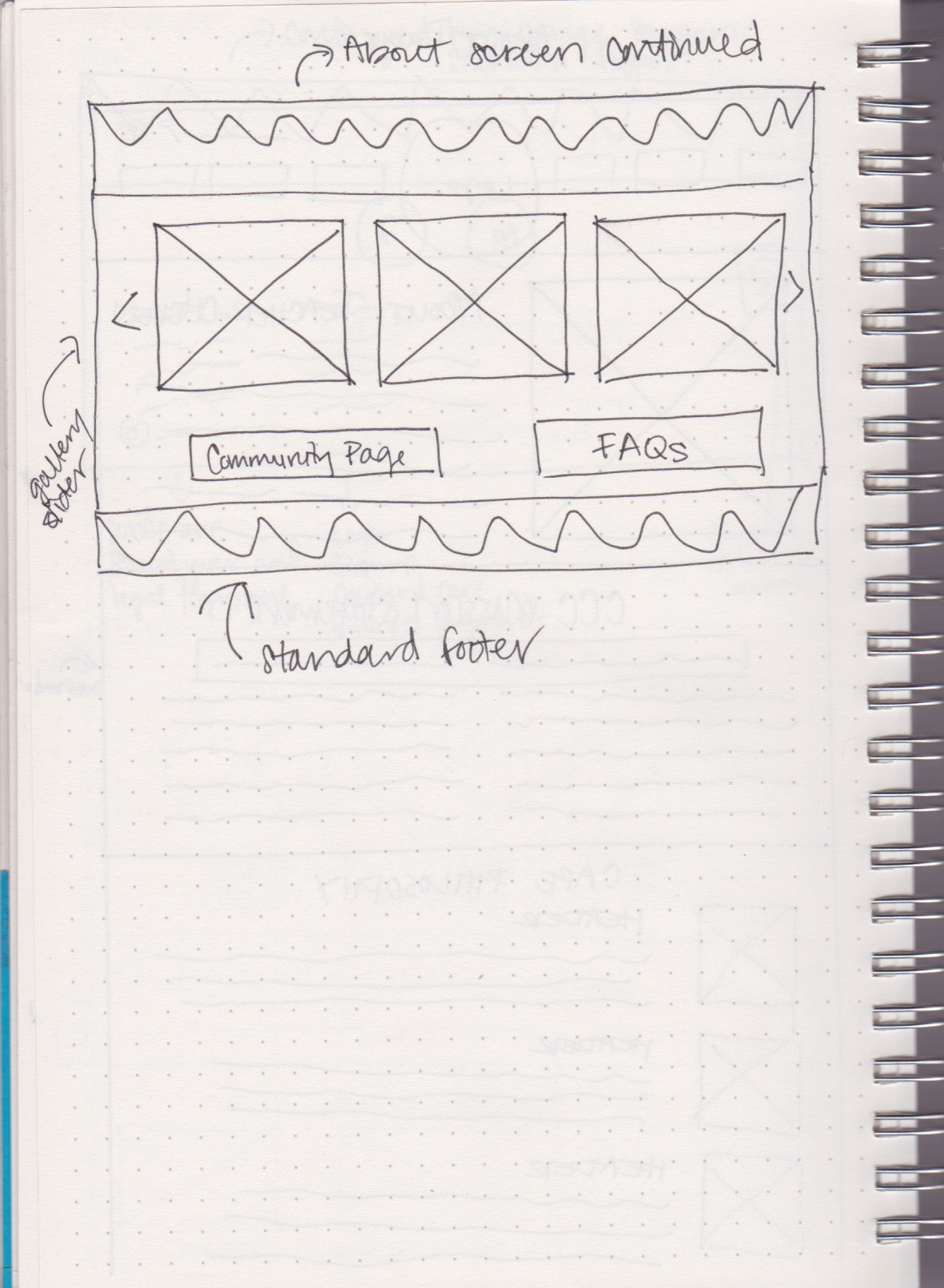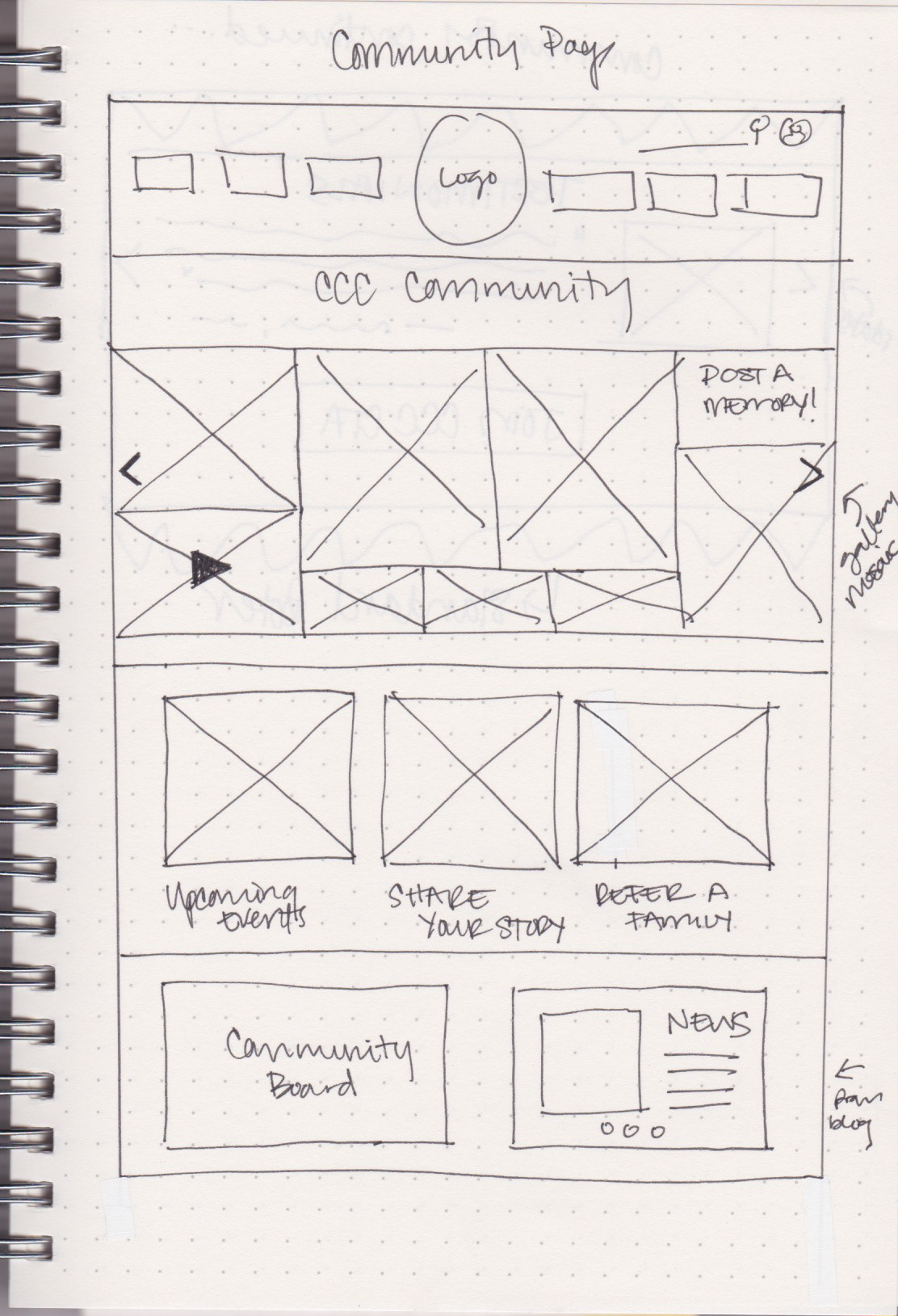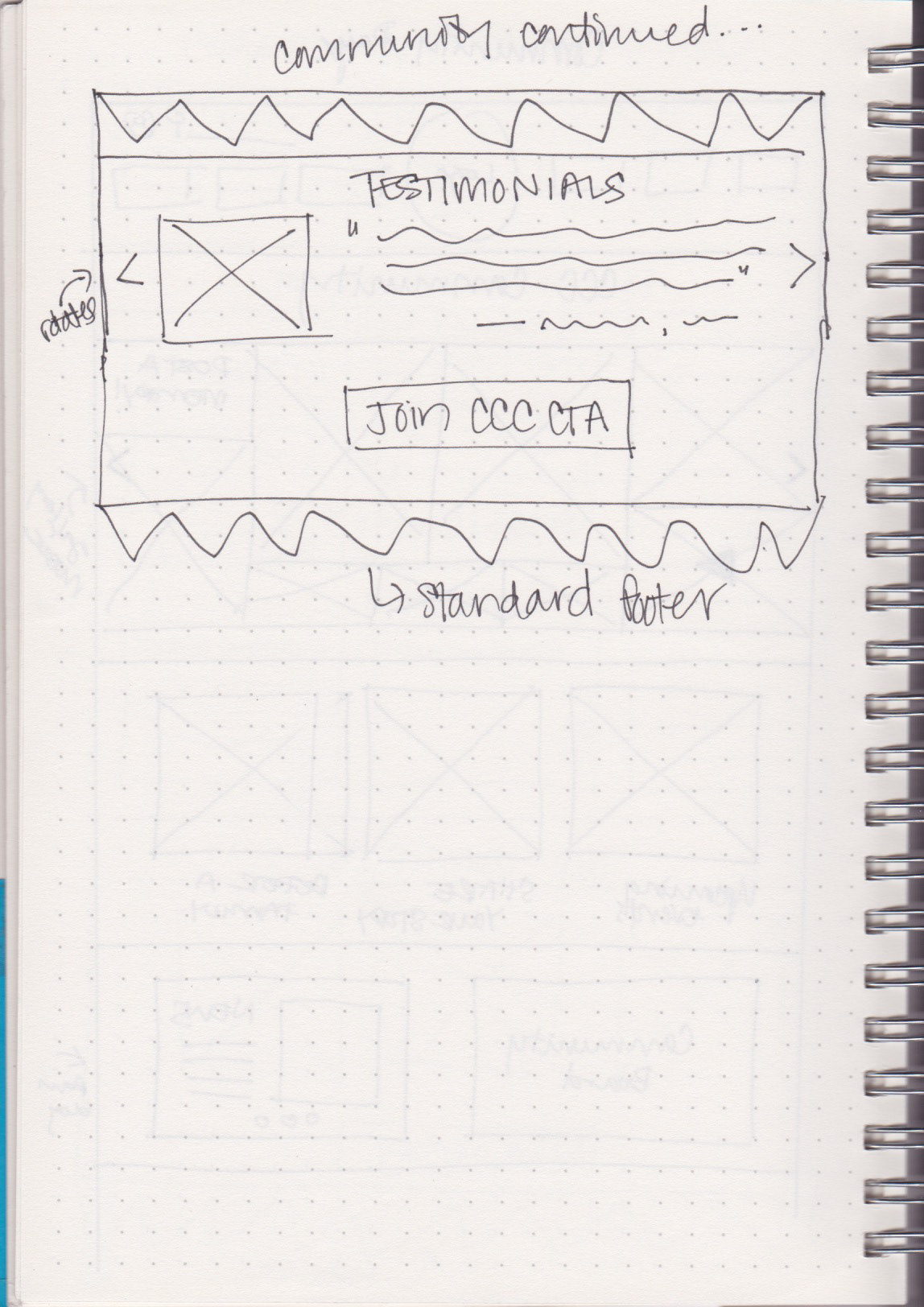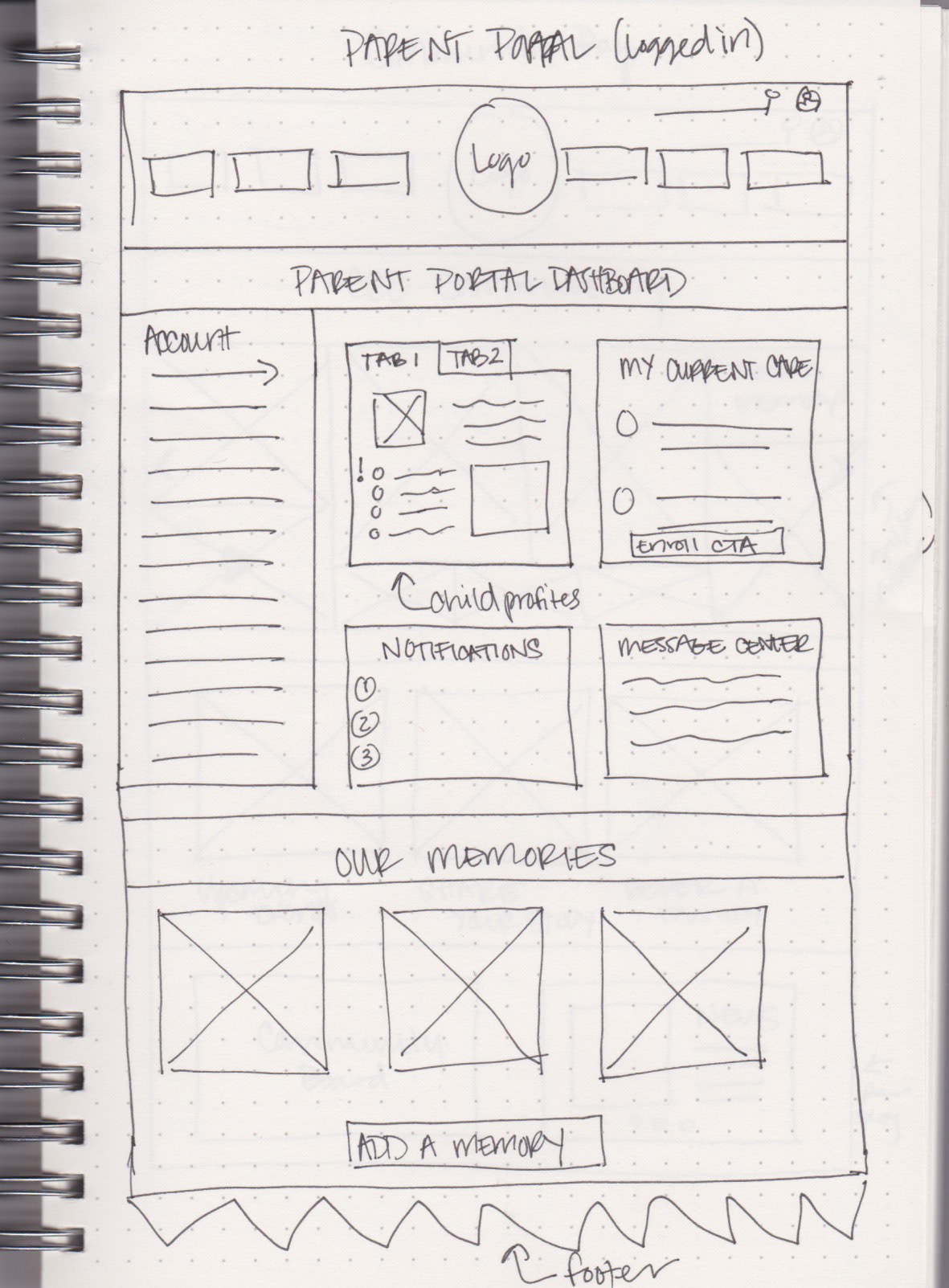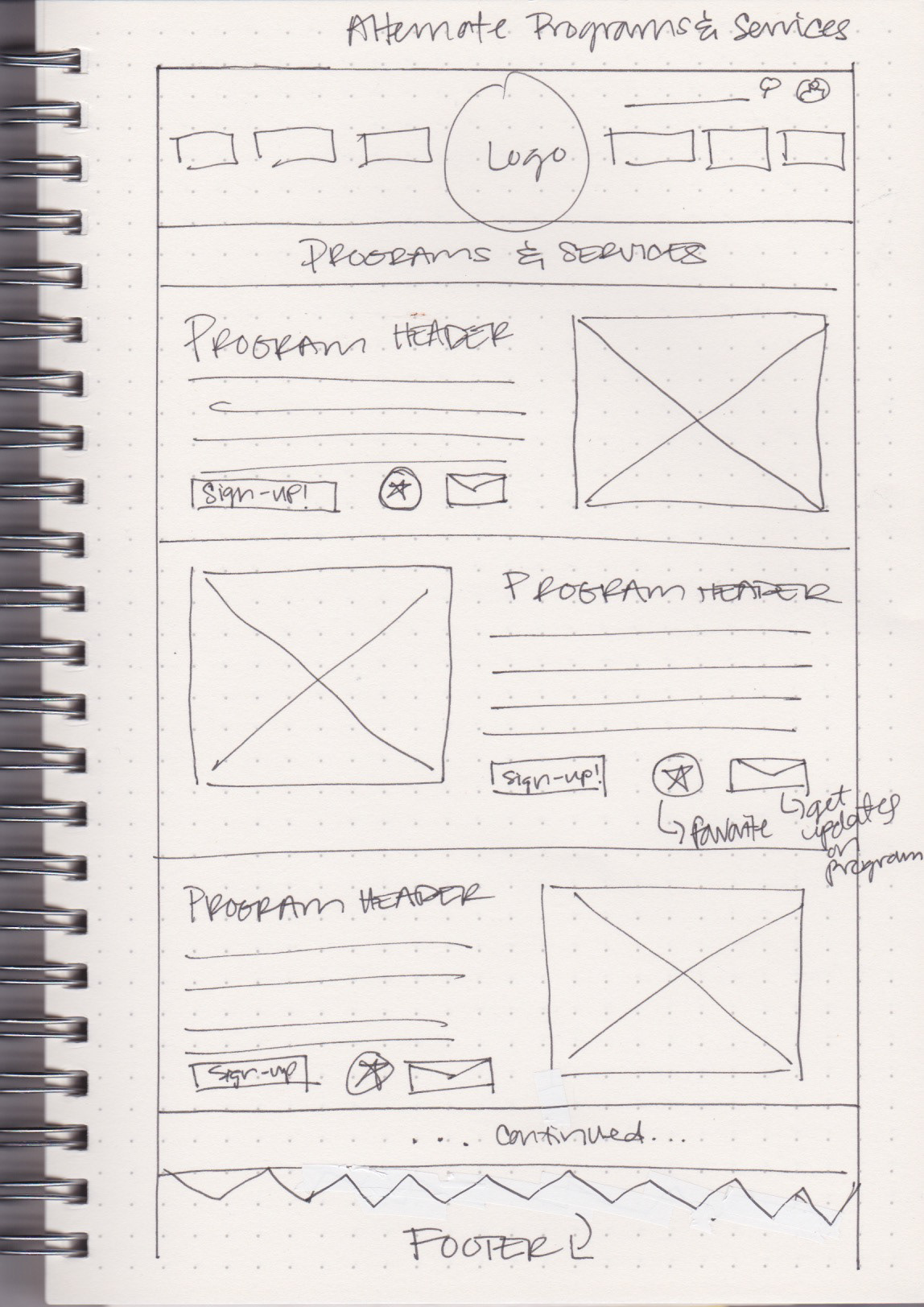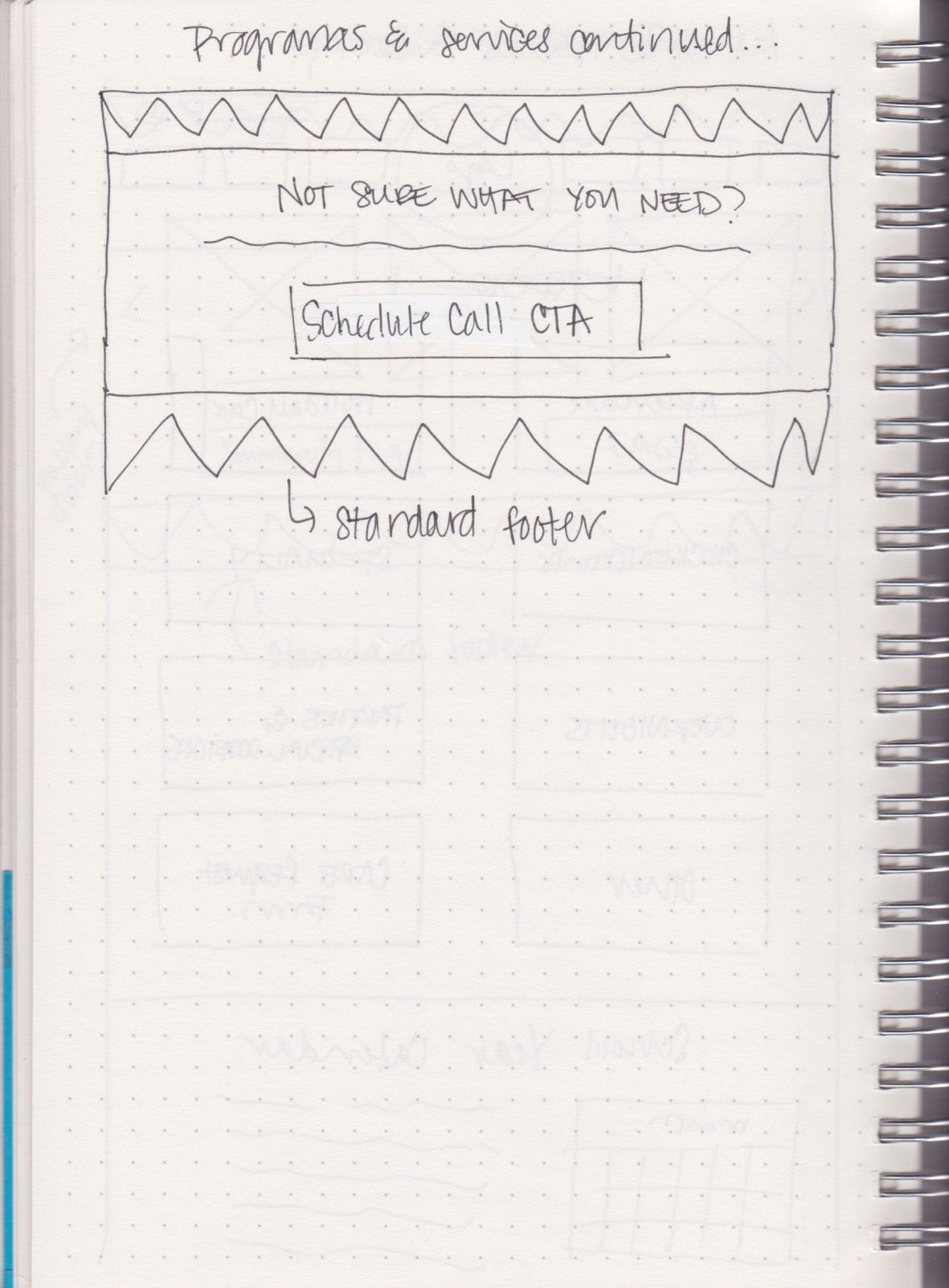 mid-fidelity wireframes
Description...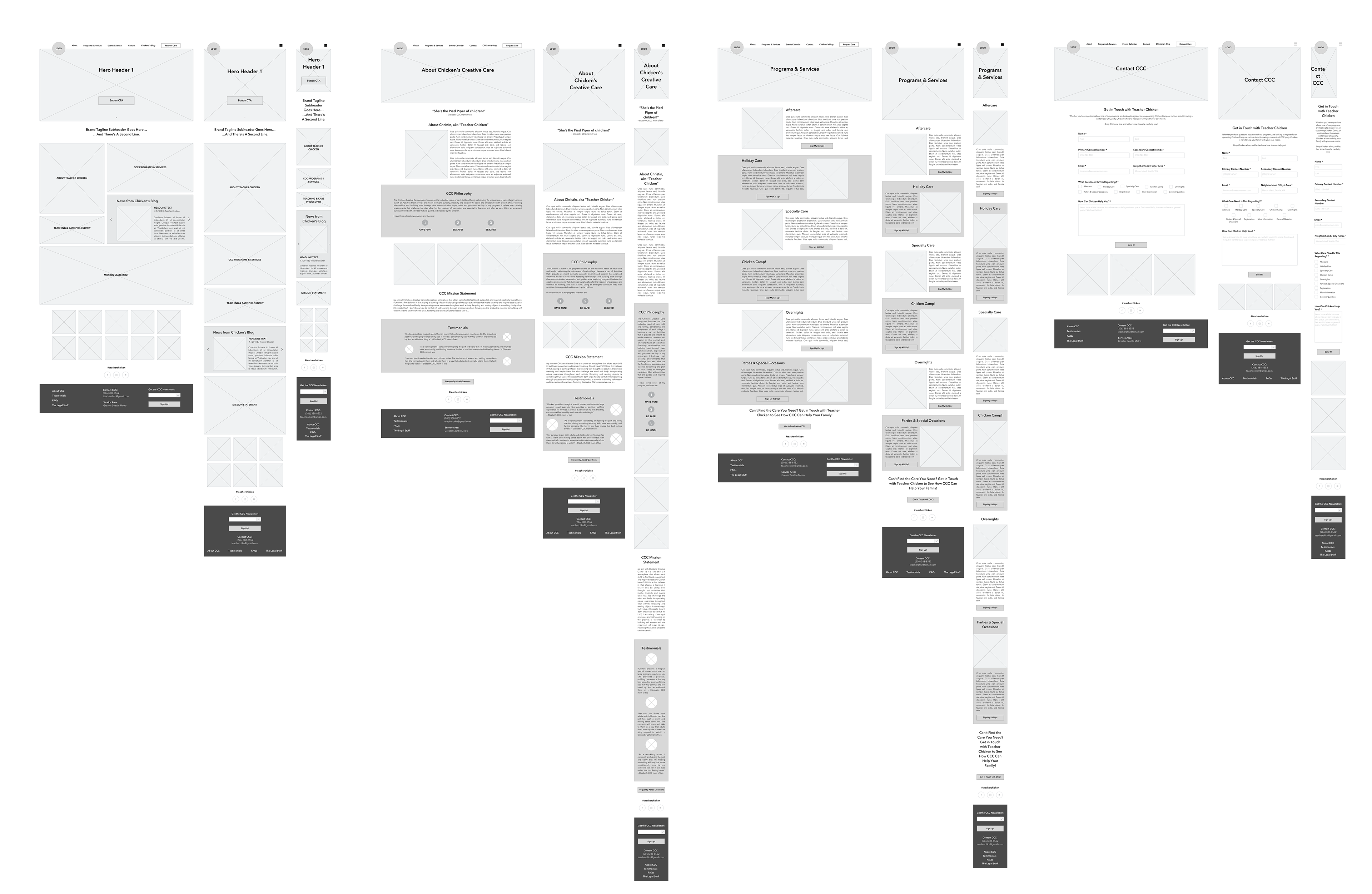 prototyping in figma
Description... 
Usability Testing
tools used: testing plan, figma prototype, affinity map
testing plan & script
Description... 
affinity map
Description...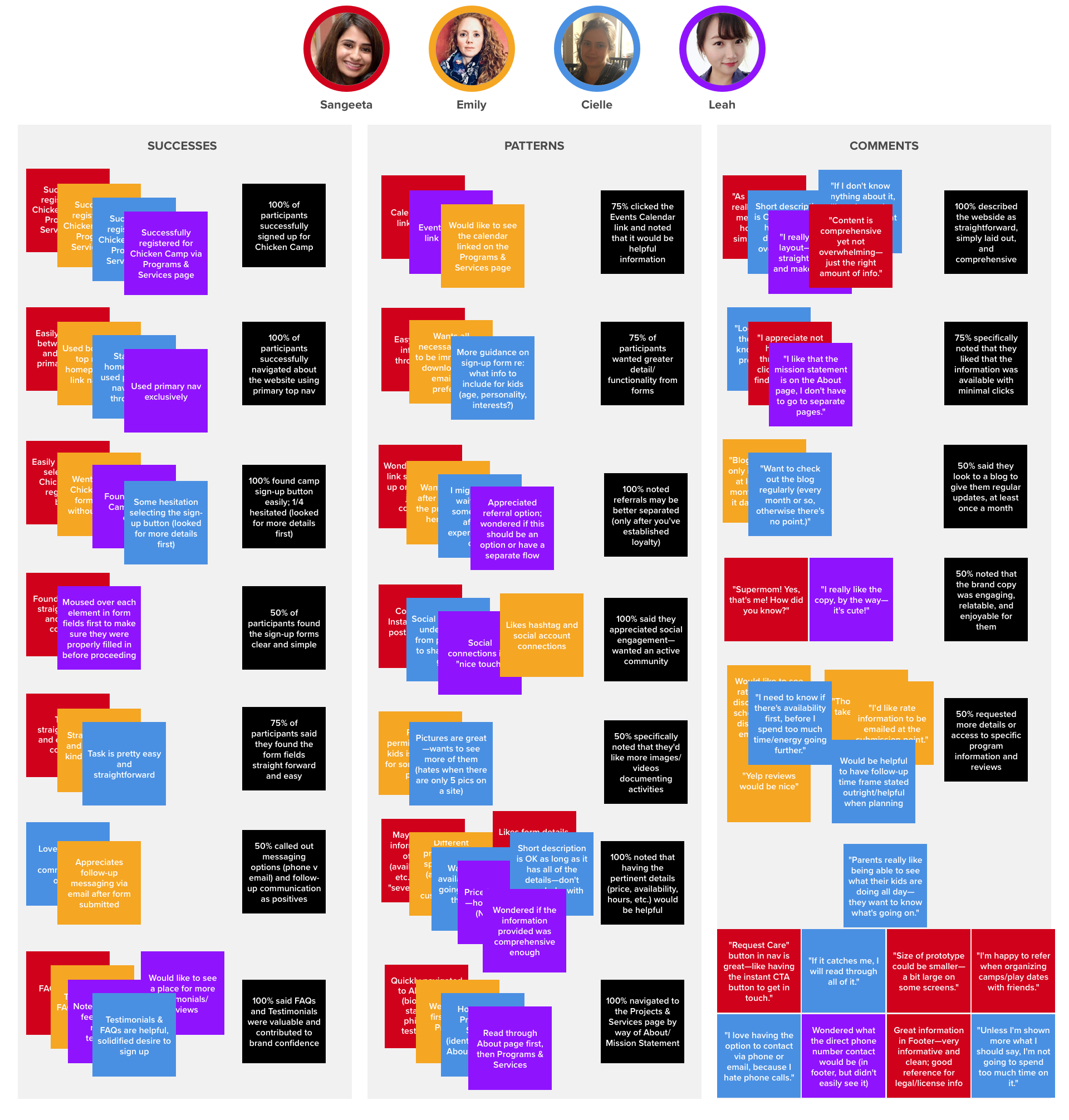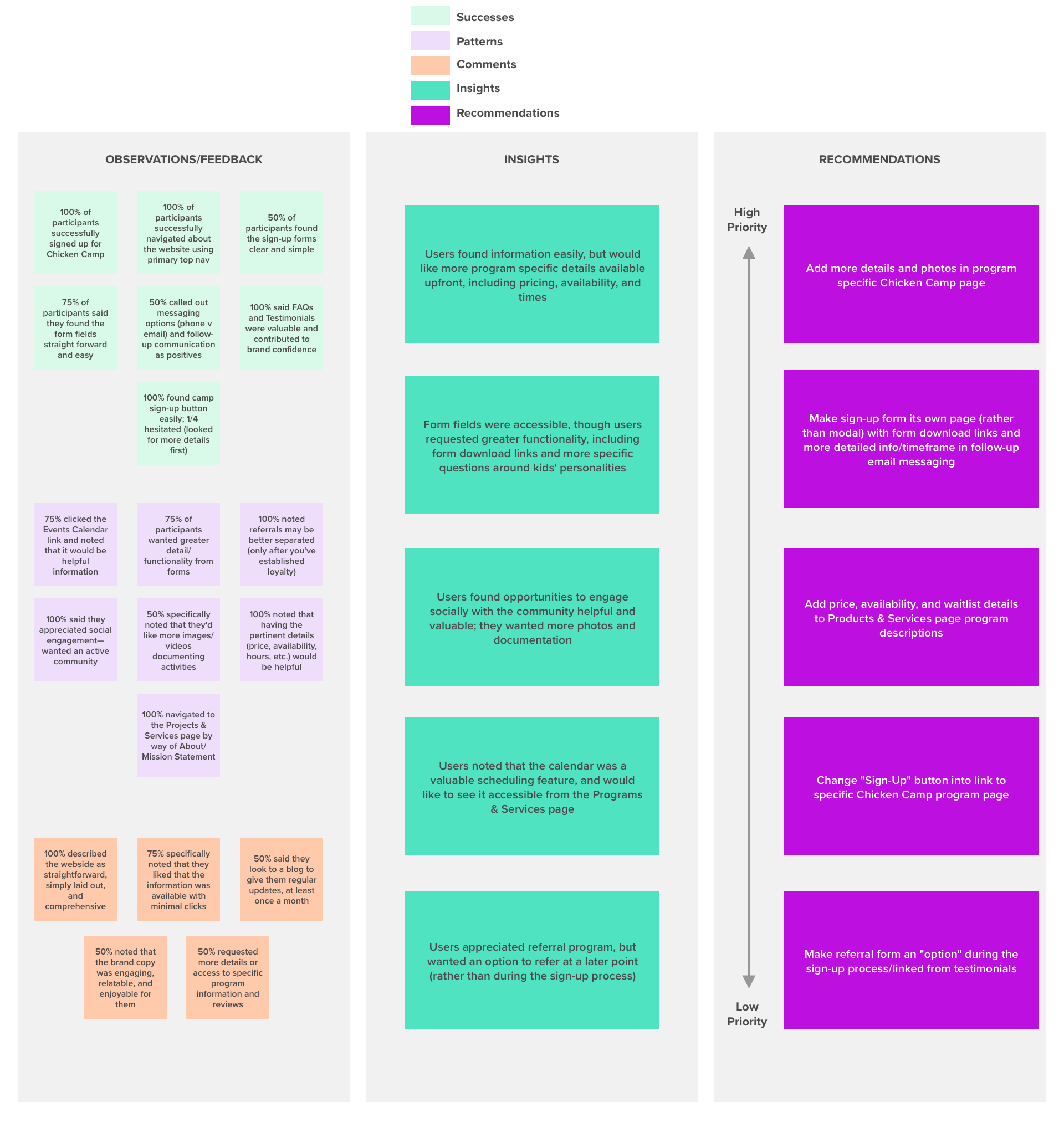 User Interface Design & Iteration
tools used: mood board, brand logo & style tile, UI kit, high-fidelity wireframes
mood board
Description... 
brand logo & style tile
Description... 
high-fidelity responsive wireframes
Description... 
Project Takeaways
Description... 

Description...